We are passionate about bringing people together to build community, and provide many ways for you be involved. 
Please note that, due to Covid, not all activities are fully running at the present time and may be subject to change at short notice. We are also currently operating a hybrid model with some activities in person and others only online. Most recent updates can be found on our Facebook page.
Below are a few of the main bits of work we are usually involved in.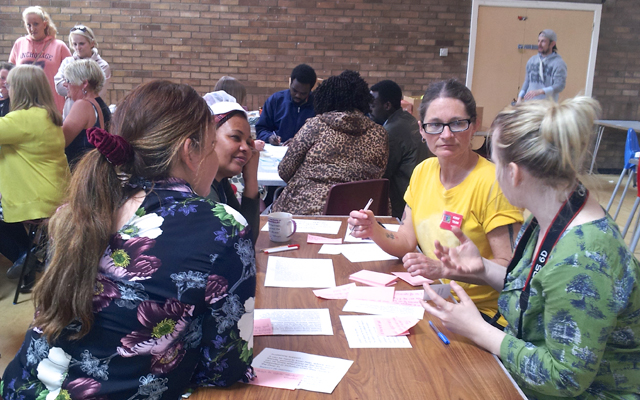 One of our Big Chats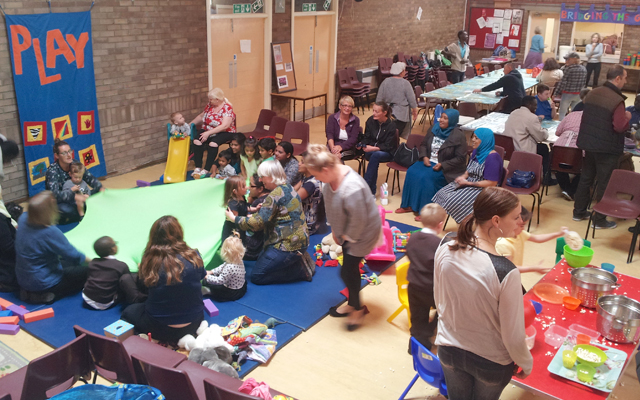 BIG Thursday Drop In
BIG  Thursdays Drop In
Our weekly drop in St Francis Hall is one of the friendliest place in the Gorbals.
There are always a range of fun activities for you and your kids, a warm welcome, tea, coffee and lunch.
It is open during  school term time from 10.30am-2.30pm. Everyone is welcome
Activities include:
Mens Group:  Table Tennis and board games
BIG Messy Play Time- Child led play: 11-11.45am
BIG Little Singing session : 12pm-12.30pm
Fruit & Veg Shop
Information & discussion groups and other activities
Community Baking
We run a selection of opportunities to become involved in community baking, all of which are currently operating online, as well as workshops and outreach support. These include Baking with Friends, Family Baking, and our pre-school Little Bakers. Please check our Facebook page for details of the current schedule.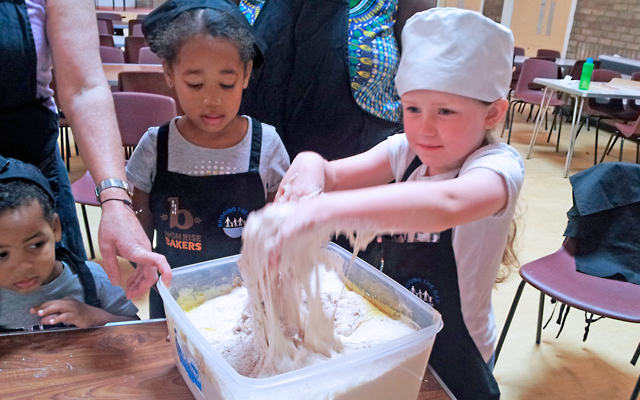 The BtG Bakers do a workshop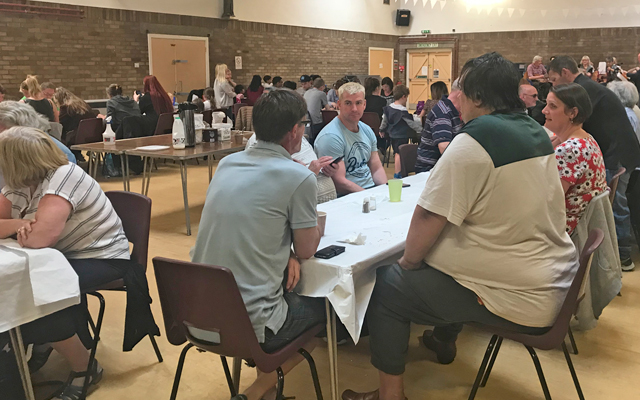 Come Dine With Us
Come Dine With Us
In January 2016 we started a G5 volunteer-led community meal with live music as a dignified alternative to foodbanks and a fun night for people often alone in the evening. It was so successful we have continued it on a 6 weekly basis and now feed over 100 people each time.
Our dedicated team of local volunteers create a warm hospitable atmosphere for their neighbours and friends with three course meals being served up. We continued to see some of the regular community members bring along their next door neighbours and others they know who are isolated and would appreciate some nice food, nice company and music. Some families who struggle on benefits told us that they enjoy a night off from cooking.
Community Events
We organise celebrations and special events throughout the year. See Latest News page for what is coming up.
Our annual community celebrations include events such as International Womens Day, our community Christmas party, a Refugee week event which changes in nature each year, as well as regular events reflecting other national and international cultural aspects of interest to the drop in attendees.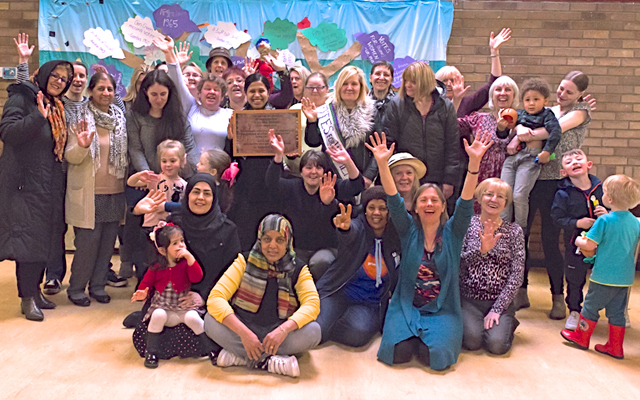 International Womens Day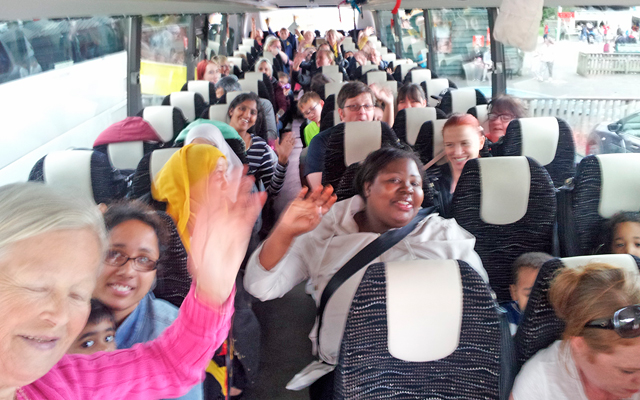 On the road to somewhere!
Summer Trips & Fun
Our popular trips included going by subway to Kelvingrove Museum and Park and Heads of Ayr plus a Sports Day. These days away provide a welcome break for families for whom the summer can be stressful on a limited income.
17th October
United Nations Day for the Eradication of Poverty is a worldwide event and along with Poverty Truth Community, ATD Fourth World, Givin it Laldie and Lodging House mission we mark this event each year in George Square to celebrate the courage and resilience of those people for whom poverty is a daily struggle.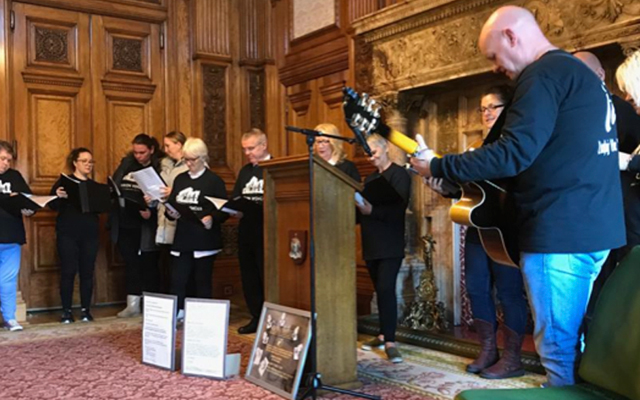 Civic Reception Glasgow City Chambers
Main Office:
Bridging the Gap
Greyfriars Centre
270 Ballater St
Glasgow G5 0YT
Scottish Charity SC028657
Company No: SC284862

Office Opening hours: 
Monday- Thursday 9am-5pm 
Friday 9am-4pm
All content © 2020 Bridging The Gap