Our work in schools targets young people in our school transition support programmes. We also support young people to become more responsible, confident and successful through our personal development programmes. We aim to work across divides which are apparent in the community, providing opportunities for people to discover common ground.
The project was a locally generated solution to local problems.  Our programmes in schools came from identified needs in the southside of Glasgow and their success has shown that they have a broader application due to their impact on the educational, personal and social development of the children involved. This is why we have been asked by Head Teachers, educational psychologists, support for learning staff and parents to continue our work and to offer support to those most in need.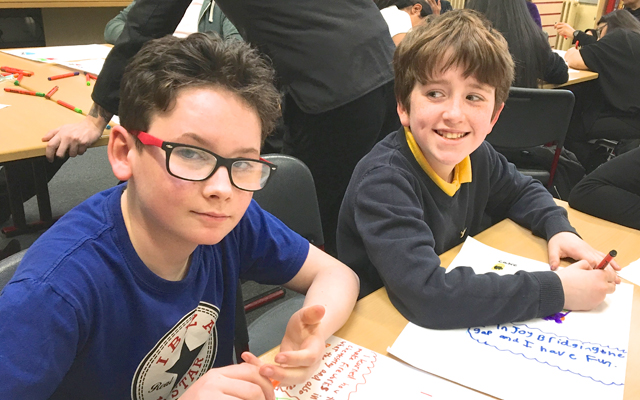 My Glasgow- issue based activities to include racism, sectarianism, territorialism etc
My School- interactive sessions around the school building to ensure familiarity within their new school environment
My Comunity- allowing young people to identify what is 'their' community and the positives and negatives around this
Myself-  self-development activities to build confidence and encourage participation
Within this programme we work with young people in Holyrood Secondary, Shawlands Academy, St. Francis Primary, Blackfriars Primary, St. Bride's Primary, Holy Cross Primary, Cuthbertson Primary, St.Brigid's Primary, St. Mirin's Primary, St.Fillan's Primary, Our Lady of the Annunciation Primary and St.Conval's Primary, Langside Primary, Shawlands Primary, St Alberts Primary.
When pupils move on from S4 as mentors, many are keen to remain involved in our work. We have therefore continued to work with groups of S5 & S6 pupils by providing opportuntities to further enhance their experiences through:
Training new S4 pupils to be part of the transition programme
Volunteering weekly at our sessions to support staff to deliver the programme
Evaluating sessions
Participation in additional personal personal development programmes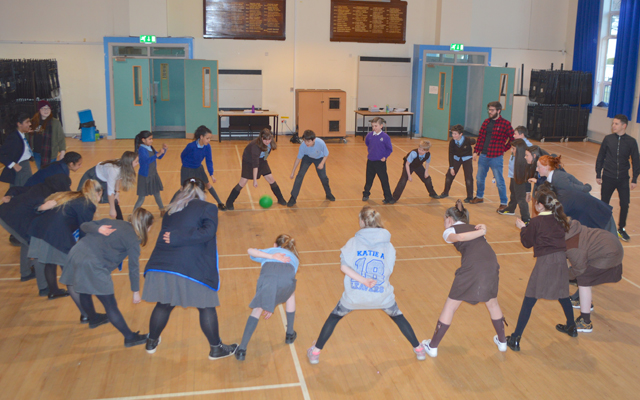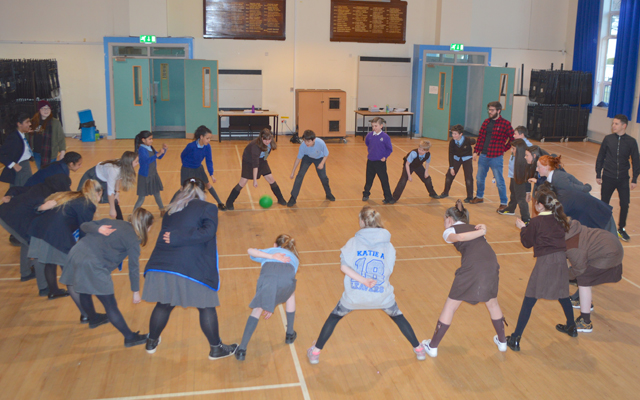 Our school transition support programme works with S4 pupils, helping them to support P7 pupils' transition to secondary school. We recognise the older status of the S4 group by giving them responsibility as well as training, enabling them to develop a sense of pride and feeling of belonging. This entire project takes place out with school hours. The P7's are taken to the relevant Secondary School once a week for 20 weeks. Throughout the programme the young people will take part in a variety of activities including icebreakers, team building games, tours of the school and subject tasters.
We have recently developed this work to run a programme that focusses on balancing smaller group sessions and larger team building activities. This structure supports a deeper relationship and dialogue between young people, and we therefore use a style of delivery that splits the programme into 4 sections: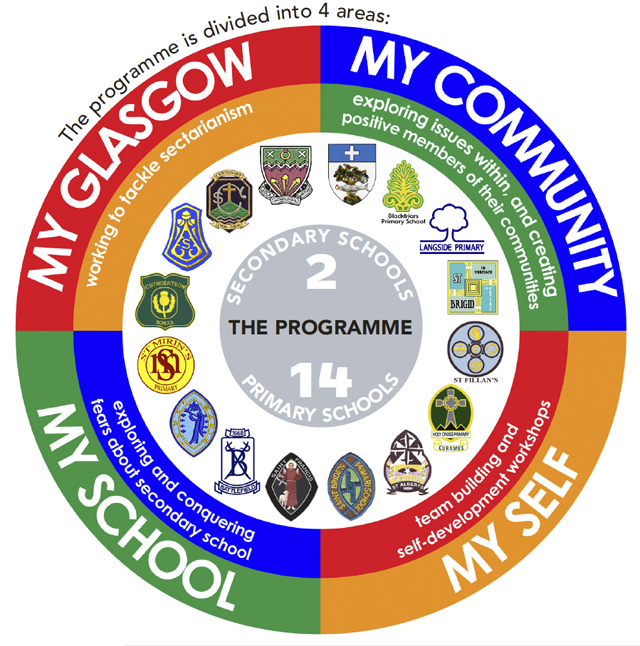 The foundation of our work is to bring people to together to discover common ground. At the end of each year's school transition support programme, we take the S4 group from both secondary schools to Northern Ireland to work in partnership with a group of young people from Belfast. The programme is delivered by staff of the Corrymeela Community and takes place in their Ballycastle residential centre.
One of the aims of the trip to Corrymeela is to offer young people a chance to look at issues that have shaped who they are, such as, personal identity and culture. It is particularly important that as part of this personal development, young people who would not normally have an opportunity to mix are brought together in a safe but challenging environment.
Main Office:
Bridging the Gap
Greyfriars Centre
270 Ballater St
Glasgow G5 0YT
Scottish Charity SC028657
Company No: SC284862

Office Opening hours: 
Monday- Thursday 9am-5pm 
Friday 9am-4pm
All content © 2020 Bridging The Gap